Looking for a healthy breakfast? Download the Eco Eats app and find Cora near you.
Cora's Breakfast and Lunch is a chain of casual restaurants in Canada. They mainly serve breakfast. Cora maintains a casual, comfortable, and cozy ambiance. Their culinary experts work magic on your appetite. They provide affordable and nutritious breakfast to over 250,000 customers regularly. Cora also provides delivery and takeaway services. On a lazy weekend or a busy workday, skip all the hassles of preparing breakfast at home and order your favorites from Cora. Cora believes in waking you up with a delicious breakfast and a smile on your face.
A sneak peek into the Cora's Breakfast Menu- Something for everyonec  
Cora has been working its culinary magic on its breakfast menu for decades. They have grown their franchise and have adapted to the changing demands of the customers.
Apart from the traditional Cora breakfast, their culinary experts have rejuvenated some of the popular snacks to suit the taste buds of young adults. They have a separate section solely dedicated to the changing appetite of teenagers.
Some of Teen's special breakfast items on the menu are 'LE Club', 'Breakfast poutine', 'Brunch burger', 'Morning hot dogs' and 'Burrito crepe'. These breakfast items will offer teenagers a perfectly nutritious and delicious substitute for their regular, monotonous breakfast items.
What to order for a family brunch
Cora also has a section that is appropriate for a family brunch. Some of these dishes are 'Sweet 'n salty French toast', 'Our classic sweet 'n salty', 'Sunshine panini', 'Crepomelette' and one 'For rebellious appetites'. All of these items could be easily shared by multiple members of your family or amongst your friends.
Healthiest food options
If you are on a diet or just want to eat healthily, do not worry because Cora has got you all covered. Some of the healthier food items on Cora are 'Peggy's poached', 'Two Eggs and Fruit', 'Two Eggs and Ham', and 'Yogurt and Harvest Crunch'. These items come with a lot of fresh seasonal fruits and eggs. Most of these dishes are low on added sugar and carbohydrates and are rich in nutrients.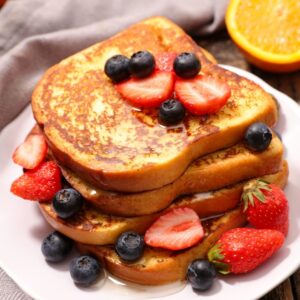 Get to know Cora's Breakfast and Lunch
Locations: In 1987, Cora Tsouflidou started with a small snack bar in Montreal. They eventually picked up a dedicated customer base and expanded their enterprise across the country.  They combined cereal and fresh fruits with traditional breakfast items like an omelet, crepes, and French toast. One could say Cora worked its magic on an entire generation and shaped the contemporary breakfast model.
Cora's humble enterprise has since then expanded to meet the demands of its customers. Currently, there are more than 50 franchises of Cora in Quebec and over 130 across Canada. One could say that Cora has shaped the modern breakfast habits of an entire generation and continues to cater to its dedicated customers.  
Ambiance
Cora maintains a family-friendly ambiance.  The restaurants are cozy and brightly lit which sets the perfect mood for family brunch.
Why you should order here
Cora serves a sizeable breakfast at a very low price. Their dishes are healthy, rich in nutrients, and delicious. Their menu offers a lot of affordable options. Cora's Breakfast and Lunch make sure that no customer leaves without a fulfilling breakfast.   
If you are looking for your next breakfast destination, then Cora should be at the top of your list.
Looking for a healthy breakfast? Download the Eco Eats app and find Cora near you.