Looking for a quick meal? Download the Eco Eats app and find Burrito Boyzs near you.
What is Burrito Boyz?
Burrito Boyz is a Canadian Mexican burrito restaurant based in Ontario. It was founded in 2004. Burrito Boyz franchise was coined by Joe Vassallo and Ian Angus which soon became a significant food industry in Canada. 
In recent years, the gourmet burrito has become a favorite among foodies and the demand for it is ever-growing. However, one could argue that Burrito Boyz was much ahead of their time. Burrito Boyz introduced burrito into the mainstream food industry much before it was picked up by the popular trends. 
After the success of Burrito Boyz, the founder's Joe Vassallo and Ian Angus did not stay with this franchise very long. They divided up the properties among themselves and went their separate boys. Yet, Burrito Boyz continues to be one of the famous burrito spots in Canada. 
There are more than a dozen of Burrito Boyz in the Toronto area itself and more than 30 branches across the province. 
Hungry? Here is why you should order from Bu rrito Boyz today
Burrito Boyz prepares fresh meals and allows their customers to order customize their orders as well. They started by selling brick-sized burritos for a very affordable price. Their affordability and delicious meals quickly picked up a dedicated set of customers and helped their business expand the cross country. 
Have a look at their menu 
Some of the popular Burrito Boyz orders other than their traditional burritos are 'Naked Burritos', 'Quesadillas'. 'Nachoz', 'Tacos', 'Fryz Extreme', 'Chipz & Dip'. They also serve some flavored sides, drinks, and toppings as requested by the customer to go with their meals. Their mouthwatering toppings and sides make your Burrito Boyz experience all the more exquisite and unique.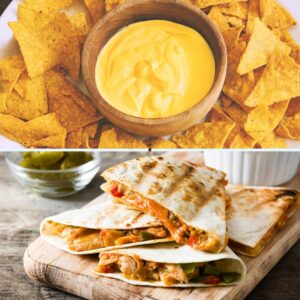 Know what you are ordering 
Whether it is an evening snack or a filling lunch, Burrito Boyz has got you covered. If you are hungry and want to try something healthy and rich in proteins, Burrito Boyz is your one-stop destination. You can order your burrito either in 'small' or 'large' proportion. A 'small' will give you one scoop of all your requested toppings while a 'large' order will give you one scoop of all your toppings with extra rice and added proteins. If you are looking for a more filling meal, then you can also opt for 'small bean' or 'large bean'. A small bean order gives you a scoop of your toppings with extra refried beans, black beans, and rice. A 'large bean' will give you all that a 'small bean' order gives you along with extra cheese. 
Other than their traditional Burrito, all other popular orders like 'Naked Burrito', 'Quesadilla', 'Nachoz' come in one size of fixed proportion. 
Naked Burrito comes with one scoop of all toppings with extra refined beans, black beans, extra rice, and lettuce. This order makes a perfect lunch or dinner meal for all the hungry foodies out there. If you want to opt for Quesadilla, it will come with one scoop of all your requested toppings with extra cheese. They serve 'Nachoz' with a scoop of your toppings along with extra lettuce, salsa, sour cream, and burrito sauce. 
Affordability– Burrito Boyz has been feeding the hungry since 2004 at a very affordable price. At a low price, you can be sure to have your stomach satisfied and give your inner foodie heavenly bliss. 
So if you are craving a taste of burrito, make sure to stop by Burrito Boyz and have a meal.
Looking for a quick meal? Download the Eco Eats app and find all the Burrito Boyz near you.